Finished Mr. Dangly the monkey. Here he is on the cymbals: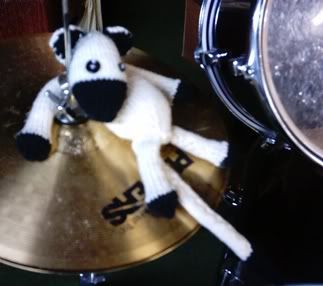 He's stuffed with lentils and therefore can't hold up his head too well, if at all... but at least he's cute. The colors were chosen after the monkeys on the roof in Kenya: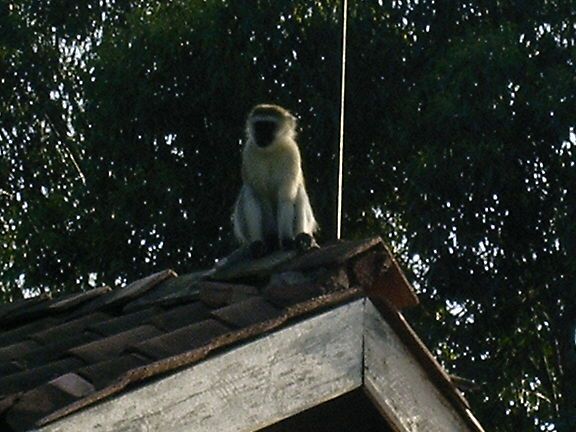 Awww.
I've quit the shawl again and I've given up for good this time. Shawls are just too boring to finish.
Harry Potter rules.